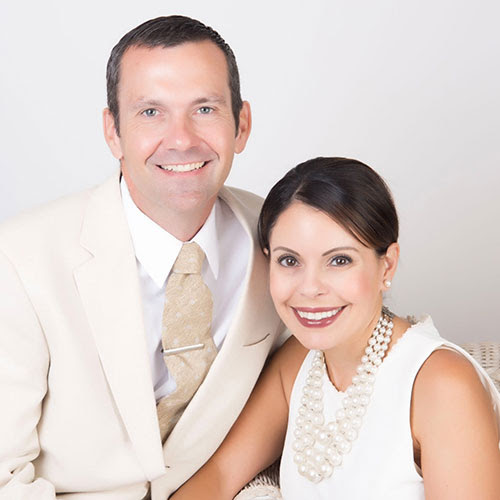 Members of Remnant Fellowship since 2002, Chris and Helen married here in 2005. They currently have three children and live in Brentwood, TN.
Shortly after they made the commitment as single adults to leave mainstream Christianity and lay down their personal strongholds---the lust of the eye, lust of the flesh, and the pride of life (1 John 2:16)—they both prayed for a godly spouse. Chris was living and worshiping with Remnant Fellowship in Michigan and Helen in Tennessee when they met while visiting saints on separate business trips in California, a romantic personal answer to their prayers. After a brief long-distance courtship, they sealed their covenant before God and the saints in Brentwood, Tennessee.
"We have been shown how to truly have a loving marriage and pass this down to our children. They see us love one another, meet their needs, and serve God's Kingdom together."
After almost 15 years of membership, Chris and Helen completely center their lives around all the revolutionary and yet "mere Christianity" biblical principles upon which Remnant Fellowship is established. Their family is founded on always putting God first by looking for His Spirit and lead in every aspect of their lives—their calendar, where they live, career decisions, travels, finances and investments, parenting, ALL pursuits. This has produced so much joy, peace and love in their home.

They have two young daughters--Ivy and Emery--who are happy, healthy, and DELIGHTFUL to raise because of implementing all the parenting wisdom provided by Gwen Shamblin's teachings. "We have been shown how to truly have a loving marriage and pass this down to our children. They see us love one another, meet their needs, and serve God's Kingdom together. Gwen has taught us the 'how to' for so many things, especially how to kindly care for our children by training them to rely on God FIRST and to realize the power of answered prayer through righteous living. There isn't a single aspect of our life that has not radically improved since we joined, and we are grateful for this incredible church planted by a strong leader who fears God first and teaches by example."