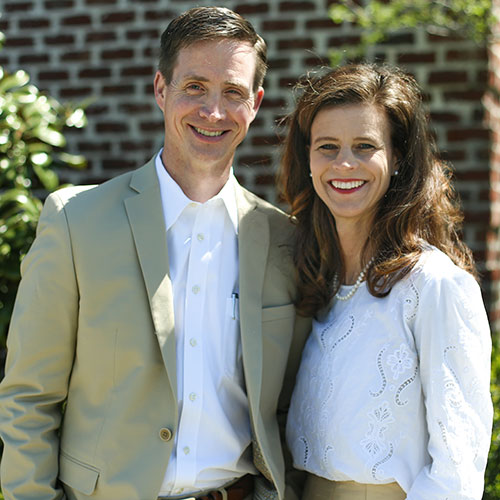 Members of Remnant Fellowship since 1999, Patrick and Amy were married in 1996, are blessed with five children and currently call Brentwood, TN their home.

We are truly appreciative for the opportunity that God has given us to serve His Church and His kingdom. We joined Remnant Fellowship in early 2000, before we had children, because we knew the hearts of the Leaders and saw the fruit of their lives.

Both of us came from backgrounds that included regular church attendance, but we both found ourselves selfish, prideful and not in step with the love that teaches us to say no to ungodliness.....we had many years of looking one way in front of others but completely different when at home. When we became involved with Weigh Down and the teachings of Remnant Fellowship, we immediately began to change and found a real, personal, relationship with God with daily answered prayers and found a deeper understanding of how to die to our own desires, live a life committed to sharing the love of God, and teaching others how to walk in total love and obedience.
Now 17 years later, we have continued to live this daily walk of obedience to God and the joy is abundant, the blessings are too many to count, and we now have children we are raising to follow the lessons we hear each week, showing them that putting the teachings of Christ into practice every minute of every day changes lives and will change the world. Our family is thankful to serve God's church as long as we are able to help more people find the love, joy and peace that we have found here.