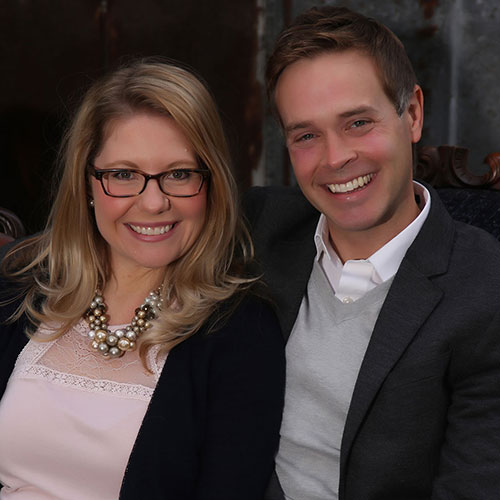 Members of Remnant Fellowship since 2004, Adam and Corri have two children and currently live in Brentwood, TN.

The entire Barnhart family is grateful to our merciful God for this amazing life. The teachings of Gwen Shamblin at the Remnant Fellowship Church have taught us concepts that were foreign to us for the majority of our lives. Corri and I have been close friends with each other since the 4th grade, and we weren't raised in church. We have walked through many days together, and it wasn't until God allowed us to find this Remnant of the Kingdom of Love that we found true happiness. We have been blessed with two Godly children who adore our Heavenly Father and understand the meaning of blessings for obedience.
Adam – I spent the majority of my life wrapped up wanting the praise of man and being anti-authority – never searching for a relationship with God but ever increasing in the ways of the world. Notions such as true love, prayer, sacrifice, humility, obedience, conviction, peace, authority, and mercy were far removed from my life simply because I focused on my own selfish desires. It is only because God allowed me to find the Remnant Fellowship Church, through my wife and Weigh Down Ministries, that I was able to see lasting, undeniable change. Now, everything good in this life is because I have crystal clear direction on how to live as Christ did!
The over-arching differences from my old life to my new are that my motives are now pure and righteous in ALL that I do. This change of heart has led to a peaceful marriage, beautiful and loving children, answered prayers, healed relationships, restored finances, and a love for God that includes all of my heart, soul, mind, and strength.
We both know that the love and peace that exists in our home can only be from God. Our hearts are full of hope for the future of His Kingdom, and we are honored and humbled to be a part of it.
Corri – It wasn't until I heard the teachings of Weigh Down and Remnant Fellowship Church that I realized the God of the Universe wants a relationship with me. Growing up, I always felt that God existed, and I prayed to Him occasionally, but I was very selfish, and I only prayed for the desires of my heart, never realizing that God expected me to live for Him and His will. Every time I visited a church, it was confusing. No one had a changed life. Everyone was stuck in their struggles. I simply did not see the fruit I was searching for, nor did I ever get clear direction on how to get to Heaven. Over time, I was left empty, full of strongholds and vices, overweight, in debt, and miserable.
I praise God for leading me to Weigh Down in 1999! I knew right away I had found a place that was teaching practical steps on how to find a relationship with THE God. The confusion was gone forever, my life purpose was made clear, and I now had hope for my salvation and the future for my family. In July 2004, I joined the Remnant Fellowship Church and spent the next 10 years traveling to Brentwood to attend the God-ordained Festivals and to fellowship with like-minded Saints who were living Christ-like lives. In 2015, God allowed us to make the move from Kansas City, Missouri, to Brentwood, Tennessee.
Our motivation comes from knowing that this is a Church of CHANGE, and our hearts need to be constantly convicted and refined. Refinement comes to our hearts and minds hourly through Gwen's teachings and the Godly role models we have at Remnant. This message of love and obedience has saved our lives, and we can't imagine where we would be without Gwen's amazing direction of putting God first and always considering others better than yourself.
We both know that the love and peace that exists in our home can only be from God. Our hearts are full of hope for the future of His Kingdom, and we are honored and humbled to be a part of it. We praise God and are forever grateful for Gwen Shamblin – for teaching us how to be a unified family whose deeds and faith align with God's will!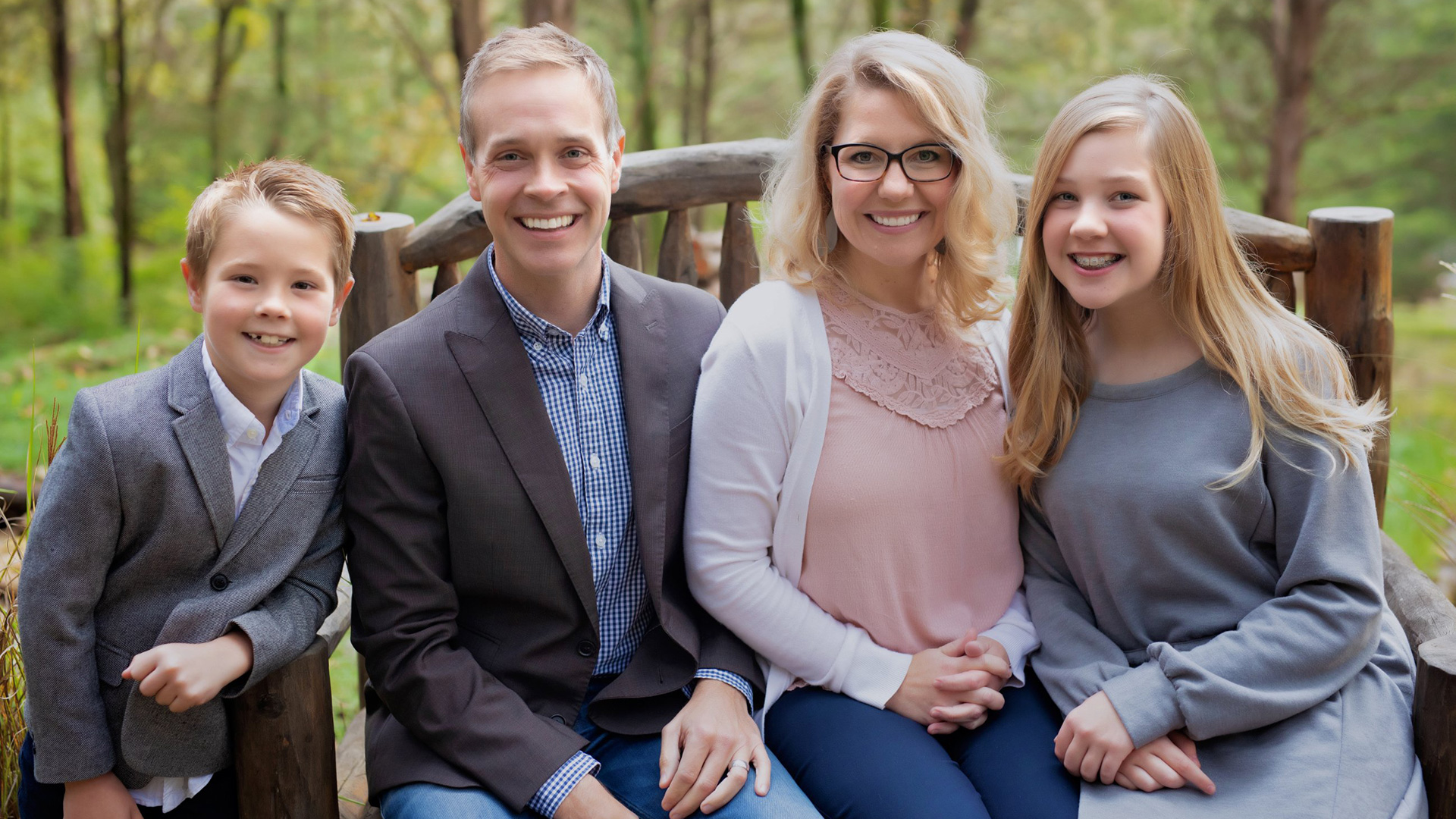 Learn more about the Barnharts by watching the following interviews...