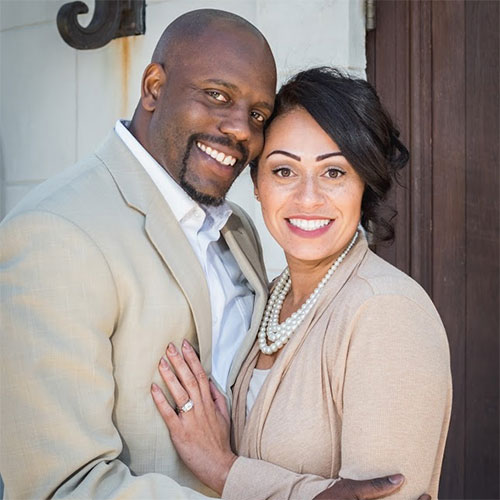 Members of Remnant Fellowship since 2005, Durville and Sara were married at Remnant Fellowship Church in 2006. They currently have three children and live in Brentwood, TN.
As we embark upon a decade of marriage in this church, sheer gratitude floods our minds and hearts every waking moment. The mere thought of remaining in false religion brings tears to my eyes and the rescue from it has produced an indescribable hope in the Patton Family.
We used to live lives of hypocrisy, greed, pride, lust, anger, hate, and lack of submission to say the least. We boastfully wore the name of Christ while living in deliberate sin. God, in his incredible mercy, allowed us to Change when we heard Gwen Shamblin speak in 2005. His words, through her, taught us how to lay down deliberate sin immediately in order to find his Amazing spirit through obedience. Now we are happily married with 3 children, have relocated from California to Tennessee, are brand new creations in Christ, continue to work out our salvation with fear and trembling, learning how to do more and do better daily, living a life of true love, and support this Church because this church is restoring God's reputation and Jesus Christ's purpose on earth. We can never repay God for establishing a True Church (from the book of Acts), therefore, We have decided to sell it all, go all in, leave all that hindered us behind, and surrender all. It is a wonderful privilege and honor to serve in this ministry! God is so Good!