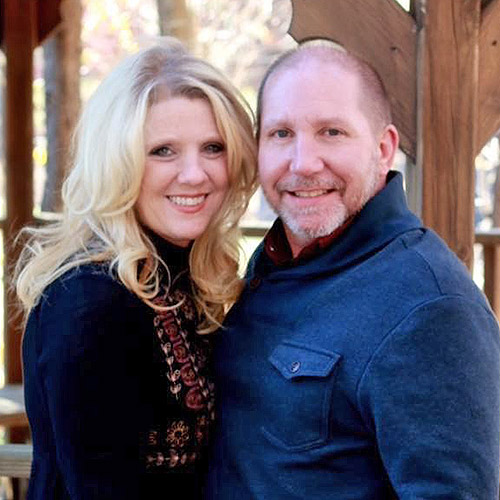 Members of Remnant Fellowship since 2006, Mark and Deah have one son and two daughters and reside in Brentwood, TN.
We started taking a Weigh Down class in the late 1990's, still in our 20s. From the start, we experienced changed lives from the message we heard. We had never had peace in our marriage up to this point, but through this message and teaching, it taught us how to have a personal relationship with God first. Which then helped us have a better relationship with each other, including our three children, and immediate and extended family.
Together, Mark and I lost 50 pounds. We continued to do Weigh Down over the years and put the teachings into practice, and that has made all the difference. It has changed our lives with continued blessings in so many countless ways. We joined Remnant Fellowship in 2006, and in 2007 we moved our family to Brentwood, Tennessee, to be a part of this message and Church community. We are now approaching our 50s and 27th year of marriage, and we truly see the fruit of this message from our children and the fruit in their lives, and now we are seeing it continue on through generations with our grandchild. There is no way we could ever repay all that God and this Church has done for our family, but we are honored to serve and give back in this way! The Hayden family is forever grateful to God for this opportunity that He has allowed us to be a part of His Kingdom of Love!